DIL asked for suggestions about flowers for a hanging basket near their front door.
When I replied that I thought a fuchsia would be pretty, she snortlaughed and said,
"Ring-ring-ring, 1980s calling, Grandma!"
I had never before thought that a purple-pink fuchsia dated me as being OLD, haha. It was a great joke…UNTIL she saw mine, asked what it was, and I was able to identify this amazing creation as a…fuchsia!
So NOW who's laughing?
How could anyone not love this delicate ballerina of a flower?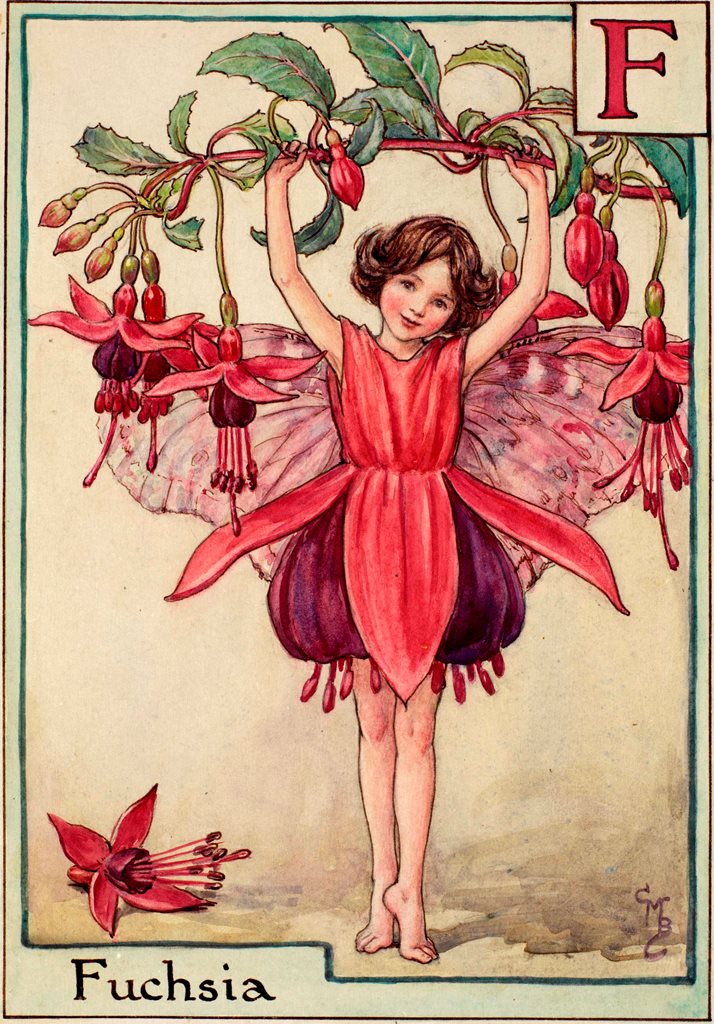 Fuchsia is a dancer
Dancing on her toes,
Clad in red and purple,
By a cottage wall;
Sometimes in a greenhouse,
In frilly white and rose,
Dressed in her best for the fairies' evening ball!